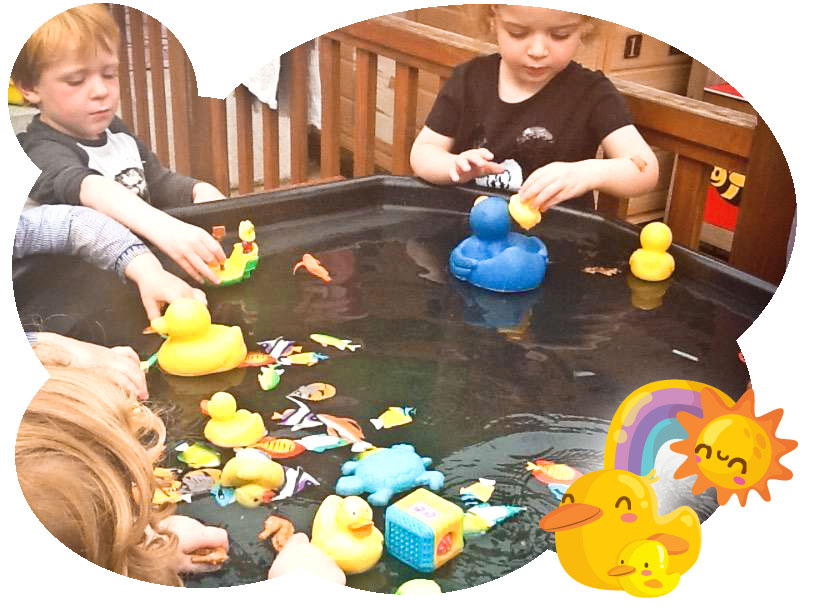 Norbury Hill Cubs' outdoor environment is a most important part of our nursery. It's spacious and inviting with inspiring activities that offer wonderful learning opportunities. We actively encourage our children to spend a lot of time outdoors. They play and learn freely and safely, and with facilities such as the wildlife garden they can discover the pleasures of the seasons.
A recent major redesign and renewal has given us facilities of the highest standard. Features include a trampoline, tree house (designed by our own children and parents), artificial grass and lots of ride on toys! These help to develop children's physical and coordination skills as well as stretching their imagination and contributing to their personal, social and emotional development.
The very youngest can also participate in the Norbury Hill Cubs outdoor experience. Within our sheltered garden house area we have a soft, free-flow feature that allows babies to explore their own dedicated and secure area of the garden. This provides many wonderful opportunities for discovery in the safe and secure environment you'd expect.
48 Norbury Hill, London, SW16 3LB
© Norbury Hill Cubs, 2022